General Info – College Showcase: U16 to U19 Teams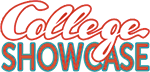 ---
Update:
Thank you to the many coaches who have nominated their players for the Friday Night College ID Exhibition Games.
Rosters and important information have been emailed out to the players and college coaches.
Email showcase@pennlegacy.org if you have not received the info. 
Girls' games will be held at 5:15, 6:00, and 6:45pm.
Boys' games will be held at 7:30, 8:15, and 9:00pm.
FACILITY INFO:
The games are INDOOR at LANCO Fieldhouse.
1901 Miller Road, East Petersburg, PA 17520
717-560-0717

EQUIPMENT/ARRIVAL/CHECK IN:
Players should arrive early enough to allow you 10 to 15 minutes to get checked in and situated as well as enough time to warm up on your own before your game.
Be sure to wear shin guards and bring a water bottle. The turf is soft turf that you can wear cleats on and most players do.
When you check in you need to bring a signed waiver and you will be given your colored and number vest.
---
Note:  Please also read the Tournament Invitation and FAQ pages linked to the left.
College Coaches: Please complete both steps

Please register directly in our tournament system to attend: click here and select days you will attend
Please also register in the GotSoccer system to attend the tournament - click here
Please visit the College Coach page for additional info -

click here
Teams and Players
The Hempfield Adidas Fall Classic College Showcase portion of the tournament will be held on both Saturday and Sunday will be available to all teams accepted to the U16-U19 ages in all divisions, Premier, A, and B. 
We will directly invite over 400 colleges and their coaches from the region to come and observe these older players.
Player Profiles will be created within GotSoccer and distributed by the tournament. All Teams will receive information upon acceptance regarding how to add your tournament roster and player profiles within your GotSoccer team account. To be included in this player profile info provided to college coaches, you must complete the steps we will provide. It is completely free, and these profile books will be available to college coaches nationwide as well as to those attending the event.  If upon acceptance your roster is not finalized it can be updated up until Nov 8.  Please visit the Player Profile Info page of our tournament website for instructions and more info. 
Additionally, on Friday Night College ID Exhibition Games will be held indoors at LANCO Fieldhouse on Friday evening, Nov 17. The college coaches love this format because they know that everyone that is playing wants to play in college. We have done this for years with our events as do some of our local tournaments and have had very good success with this format. 
We will host three girls matches and three boys matches on Friday evening Nov 17, and we invite each team's head coach to initially nominate 2 players graduating in 2018 or 2019 from their team that want to play in college to play in the games. This is great opportunity for college coaches to see current players interested in playing in college.
Once all the tournament team coaches nominate their first 2 players, if we have not filled the team roster then we allow teams to nominate additional players and if space allows 2020 graduating players.
Here are some informative links also:
Sample email

for players to notify coaches of schools they are interested in once schedules are posted

Team players – Once accepted to the tournament players should begin to contact colleges they are interested in to let them know they will attend the Hempfield Adidas Fall Classic.  This generates more interest from the college coaches in the event.
Schedules will be posted on Oct 26 and we suggest you share the link to the schedules web page with college coaches between Oct 29 and Nov 8 for any school you are interested in letting them know you will be playing at the Hempfield Adidas Fall Classic.
Lists of college coaches attending are posted.  These lists will be updated daily as coaches continue to register up until the day of the event. Remember, be sure to contact college coaches who may not be registered to attend the tournament. If they know there are players participating in the tournament and/or exhibition games they may decide to attend. 
Summary | College Showcase Timeline:
10/13/2017  - Accepted Teams Posted Online (on or slightly before this date)
10/13/2017 – Tournament will provide team coach and Team Contact/Manager with instructions so that they can set up the team to be included in the player profile books via their GotSoccer team accounts.
10/13-16/2017 - Tournament will send an informational email to each team's head coach  about Player ID Games and how to nominate players from their team.
Note: Deadline for nominated players to register is Nov 1.
10/23-26/17 - Tournament Schedules are posted.  Between Oct 29 and Nov 8 players should re-contact college coaches to provide them with their weekend game schedules. This is what will also help increase the number of coaches attending by showing your interest in their institution. 
11/9/2017 and 11/10/2017 Tournament will send schedules and game rosters to ID Exhibition Game players and College Coaches
On 11/14/2017 Player profile books will be emailed to college coaches. Copies may also be available at venues upon college coach request.
Questions?
Email us! We respond promptly. 

Showcase Inquiries?
Please email Mike Logan 

Registration or Rostering Questions?
Please email Tournament Registrar, Connie Buzzard 

To contact the Tournament Director 
Please email Director, Sarah Thomas 

Please include your Registration Number as "Subject" of ALL e-mails.