Information for College Coaches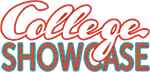 Player Profiles will be created within GotSoccer and distributed by the tournament to you electronically and will also be available in printed books at venues where the college showcase age teams will play.  The tournament will also provide gifts to attending coaches.
The tournament is Saturday, Nov 21 and Sunday, Nov 22 


Additionally, on the Friday Nights of each weekend College ID Exhibition Games will be held on Friday evening Nov 20. The college coaches love this format because they know that everyone that is playing wants to play in college.  We have done this for years with our events as do some of our local tournaments and have had very good success with this format. Friday night games will be held between 5 and 10 PM. 
We will host two girls and two boys matches on Nov 20, where we invite each team's head coach to initially nominate players graduating in 2021 or 2022 from their team that want to play in college to play in the games. This is great opportunity for college coaches to see current players interested in playing in college.
The tournament will provide profiles and schedules for these games in advance of the dates of the Exhibition Games.
Bonus gift card for coaches that register early!  
College Coaches that register by Oct 25 for Friday Night games or weekend tournament games will receive a convenience store gift card when checking in!
College coaches: Please complete both steps
Please register in the GotSoccer system to attend the tournament so that we can easily provide you with player and team profiles
Coaches - register here
Please also register in the tournament system to attend the Friday Night Exhibition games - register here
We will also provide notification of the Friday night games rosters and schedules to all registered coaches.
Schedule Timeline
11/13 and 11/14 Tournament will send schedules, jersey numbers and game rosters of nominated players 
On 11/18 Player profile books will be emailed to college coaches. Copies may also be available at venues upon college coach request via memory stick. 
If you have pre-registered, please check-in at the headquarters for the venue where you will be attending for your gift card. 
One card per pre-registered coach please. 
COVID-19 restrictions and guidelines will also be communicated to all college coaches on 11/13 and 11/14